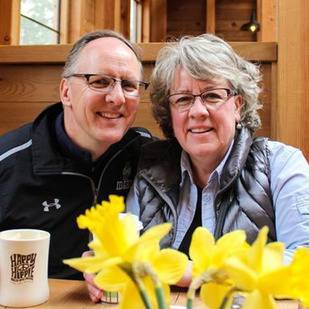 Welcome to Oak Harbor First United Methodist Church!
Our hope is in Jesus, and our longing is for community that is alive and thriving. We want to enfold as many people as possible into the dream of becoming the very best versions of whom God uniquely created us to be. We welcome you to come and live among us to find your heart, your hope, your voice, and your passion in making a difference in our community and the world.
Ever since 1891, faith has thrived and people have flourished in our church family. As serious and devoted disciples of Jesus, we seek to receive grace and direction from God and imprint our world with the same. We have a longstanding relationship with our Naval Air Station Whidbey Island community that spans over 80 years.
When you visit our church, you will find:
~ A caring congregation that will welcome you warmly and unconditionally.
~ Biblical preaching and teaching.
~ Small Group ministries to help you grow spiritually.
~ Outreach ministries to our community and the world.
~ Dynamic music and worship services.
~ Growing Youth and Young Adult ministries.
We are glad you are here!
Pastor David Parker and Cara