The Jaime Jorge Story by Sebastian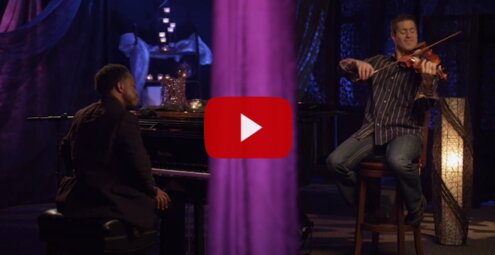 Jaime Jorge is one of the most recognized violinists in the Christian world, he does not only have an outstanding talent but is incredibly moving and inspiring story.
Born and raised in communist Cuba, he was offered many opportunities-including offers to study in Moscow with some of the greatest musicians of our time-if only he and his family would renounce their belief in God. They refused. When Jaime was ten, miraculously, his family was given the opportunity to leave the country.
In 1996, Jaime left medical school and a promising medical career to devote himself to full-time music ministry. Since then, he has touched many of lives through music, Jaime has played in a multitude of settings from high school auditoriums to Carnegie Hall. He has played in 60 countries on 6 continents and has released 17 albums.
Read more about this intriguing story in his published books:
• No more broken strings: The Jaime Jorge story
• Crescendo.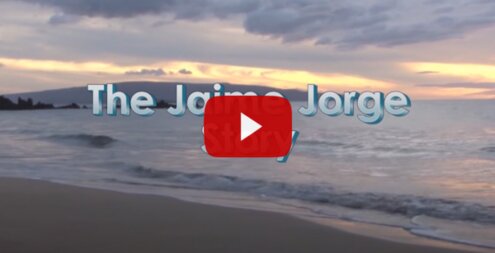 Jaime and I met a few years ago after a long-waited opportunity to see him in a live concert. He had become an influential figure while I was growing up and evolving as a very young church musician. When seeing his videos and listening to his recordings, in the early 2000s, I was deeply moved to do the same, use my talents for the glory of God and touching people's hearts.
After a few correspondences to re-connect and plan, I'm happy to share that Jaime Jorge is heading this way in less than a month (October 16th) as part of his Healing Music Concert Tour, he'll be playing a musical rendition in our worship, and a special concert that afternoon (4PM)… yes! At OHFUMC.
The concert is free and is designed for people of all ages and denominations, it will feature music ranging from favorite hymns to contemporary praise songs. Seating is limited and available on a first-come, first-served basis, so make sure you grab your tickets/invitations and bring as many friends along as possible.
This is a great opportunity to reach out to our neighbors, let's fill the room with strangers! Let's share the good news through music and praises.
Sebastian